Remember that you don't have to overcomplicate things. You can easily record a video product with your phone. And, if that works for your niche, go ahead and do it. 🙂 It may not be perfect, but who cares if the information is solid. And, if you do want a better video, cameras are much more affordable now and a tripod is easy to get (or grab a teen and have him/her record you). Where there's a will, there's a way.
What are some niches where this does work?
House and Home  (Faux finishing, choosing colors, organization)
How to train your dog
How to train your cat (JUST kidding!!! As if you can train a cat.) 😉
Parenting (Teach sign language to your baby, homeschooling, discipline with love)
Exercise (Yoga, exercising in your office, safe pregnancy moves)
Sports (Wrestling, football, cheer, coaching)
Health (Cooking, juicing, raw foods, vegan, making baby food)
Hobbies (Guitar, sewing, cards/poker, magic)
Personal Development (Self-improvement, goal setting,  productivity)
There are so many different ways where video adds a ton of value as compared to having your customers trying to look at little diagrams or drawings or just visualize something while they're reading it. So, definitely consider creating a simple video course.
Even if you're just standing in front of a white board and you're demonstrating a concept, or in front of an easel. One of the products that I bought that I just love, was just a meeting where they pointed a camera at it and there's just a paper easel up in front and they're talking, brainstorming, and doodling on this easel.
I loved it just because of the energy. To see these different people come up and explain their ideas, it's fantastic. So, it doesn't need to be fancy, it just needs to be done so you can start selling it.
Examples:
Here's a Baby Signing program with demonstrations of hand signs.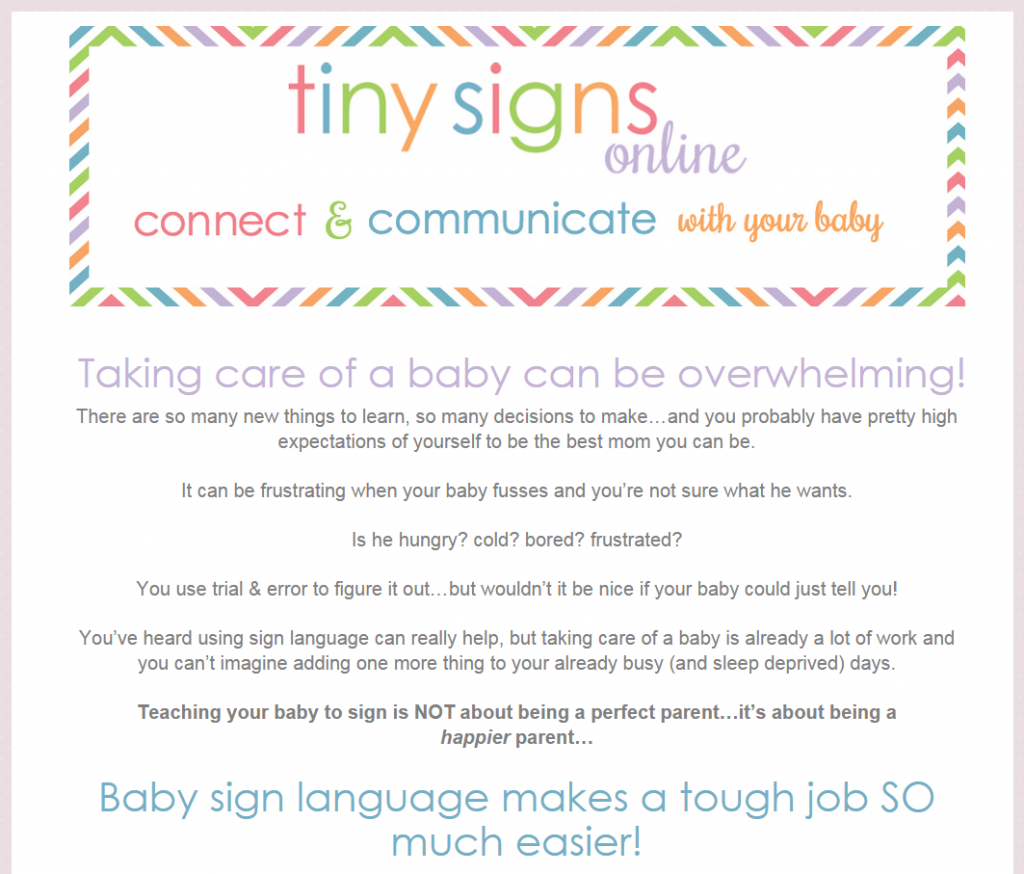 And, here's part of a training program that Melissa Ingold did.