Your daily dose of awesome begins now. Watch for tomorrow's email for even more fun stuff.
Life & World:  
I also wanted to talk today about being a kid again. 
Feeling like a kid again is freaking awesome!
When is the last time you did any of the following things?
Rode a bike
Swung on a swing at the park
Blew bubbles
Flew a kite
Danced like you didn't care who was looking
Belted out show tunes (yes, I may have a problem….)
Colored a picture or drawing
Did a cannonball into a swimming pool
Grabbed a hoola hoop and went to town
Sang a duet with your dog. Maybe Summer Lovin' from Grease? (You might have to sing both parts, but wigs could be involved.)
I don't know about you, but all of my worries fall away when I go back to being a kid if only for a little while.
Put me on a bicycle with the wind in my hair and I feel ALIVE and AWESOME!
Think about what makes you feel alive and plan to do it this month… even if you think you'll look a little silly.
Really, go ahead! It's what Awesome You would do.
If you're not doing it because of what others might think, look at this amazing lady.
I'm sure lots of people told her she was "TOO OLD" to do what she loved to do, too. POOP ON THEM! Sorry for the language, but really. Who are they to judge you or what you do?
Your job is to be awesome and enjoy life this month. If that means you go out into your cul-de-sac with a hoola hoop and some bubbles, then the more power to you! Take pictures and post them in the group. WE will cheer you on!
BONUS: It's hard to have a bad day when you're coloring!
Speaking of being a kid, grab these free coloring sheets for grow ups from my friend Kelly McCausey by clicking on the graphics below:

She also made a special graphic that you can print and color that she shared in the Facebook group: You are Way More Awesome Than you Think.
I also have another coloring book you can grab. This one is from Leonie Dawson and is called "Inspire your Spirit".
You can grab that here: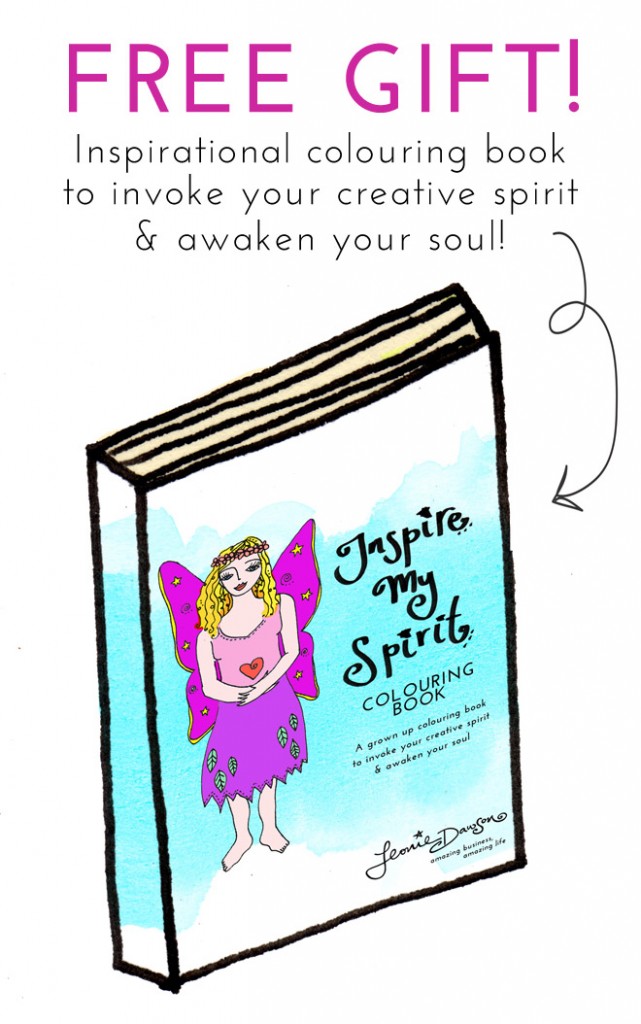 Warmly with big hugs and high fives,
Nicole